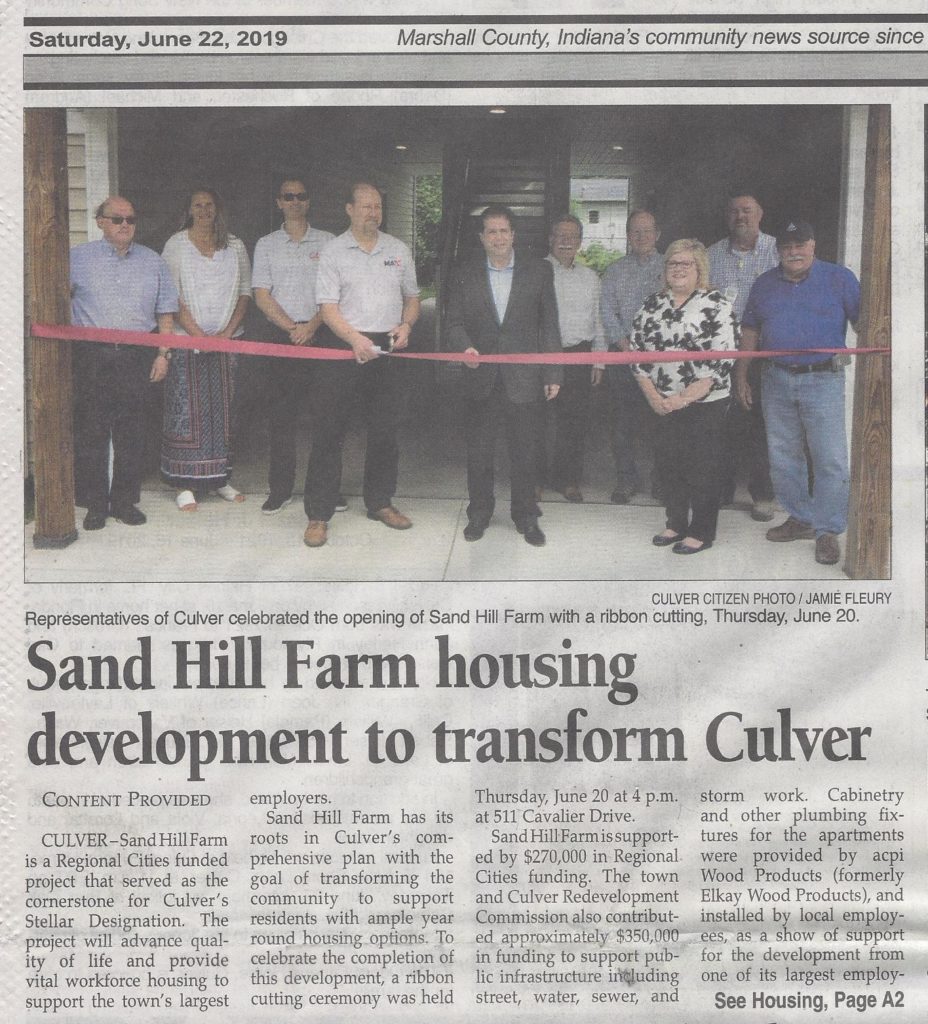 The Ribbon Cutting for Sand Hill Farm was last Thursday, June 20th. We're pleased to have our Certificate of Occupancy and our first tenants are moving in this weekend!
We were pleased with the turnout. 30 -40 people were there including representatives from the Town, County and Region. WNDU (story here) and ABC57 (story here) covered it as well as Max 98.3, WTCA (story here) the Culver Citizen and the Pilot News. The article from the Pilot News is to the right and it was reprinted in the Culver Citizen as well. We can't say enough about our appreciation for the show of support.
All of the news stories were quite positive. They took the time to give some background and discuss the goals. Thanks to Amber Cowell, Culver Park Superintendent, and Chris Kline, Culver Academies Senior Instructor and Sustainability Director, for their reinforcement of the larger goals in the television coverage.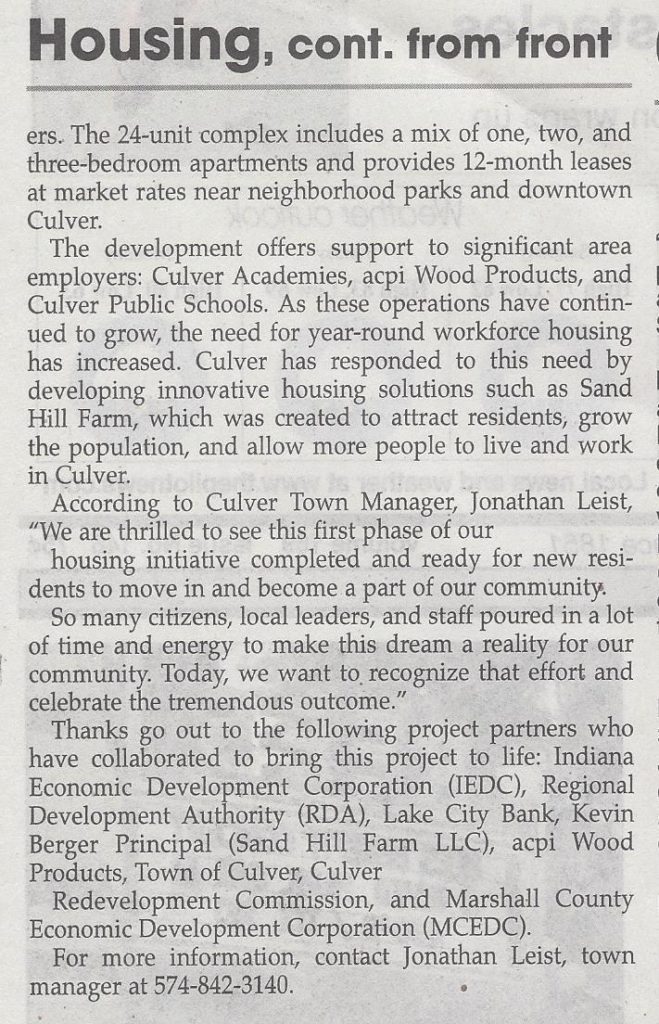 Culver Town Council President, Ginny Munroe, spoke as well as President of the County Commissioners, Kevin Overmyer, Marshall County's Regional Cities representative, John DeSalle, and Culver Sand Hill Farm LLC's Kevin Berger. All spoke about the collaborative effort that went into making this project happen and the larger goals we hope to achieve.
Thanks to Culver Town Manager, Jonathan Leist, Culver Visitors Center's Danielle Maverick and the staff at MCEDC for helping pull this together. Julie Heise from Easterday Construction Co., Inc. served as hostess, making sure there were refreshments and helping give tours. All of their help was invaluable. Also thanks to Bob Cooper, project superintendent for Easterday Construction Co., Inc., who made sure the last minute things were completed for the tours.