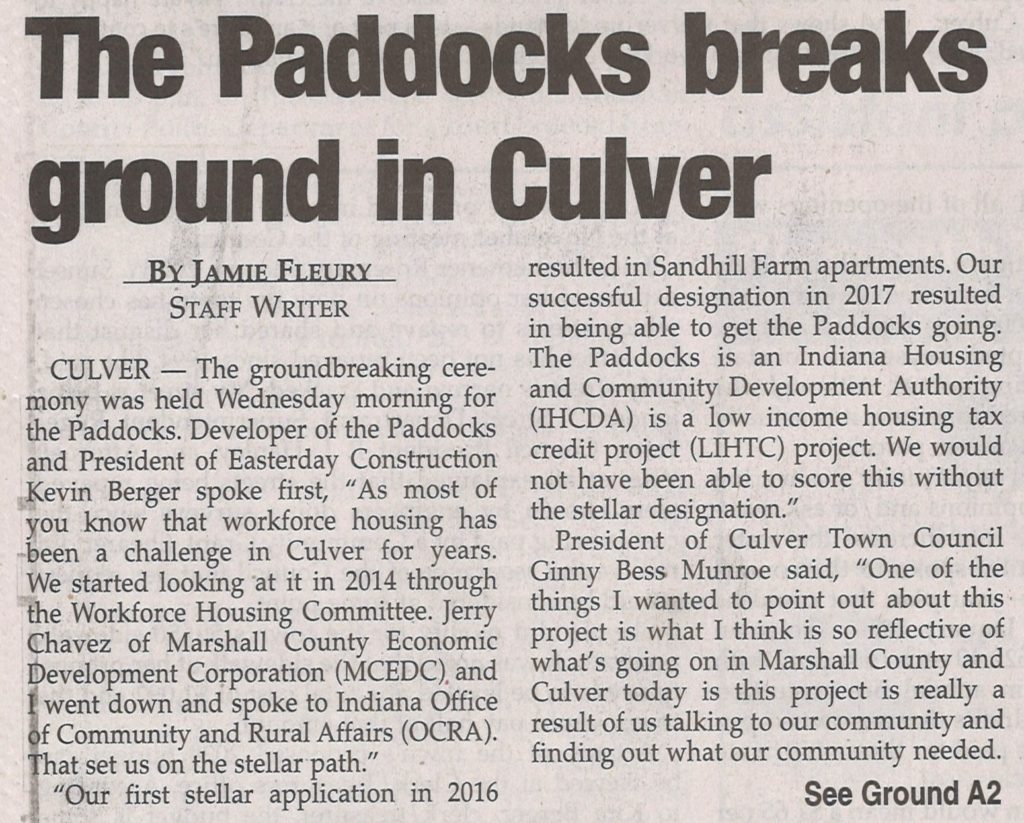 Approximately 30 people came to our ground breaking ceremony for The Paddocks LIHTC apartment project on September 11th. That was a pretty good showing in the middle of the day in the middle of the week. We received pretty good coverage from the radio and newspaper reporters which we appreciated. (See right)
Workforce housing has been a challenge Culver has been working on since 2014. The Entry Level Housing Task Force determined that a IHCDA LIHTC project was our best option after Jerry Chavez and I visited Bill Konyha at OCRA. That meeting is what started Culver down the path to becoming a Stellar Community. Culver would not have been competitive in a LIHTC grant round without Stellar Community designation. Sand Hill Farm Apartments came from our first attempt at Stellar designation and now The Paddocks is the result of our successful designation in 2017. The Paddocks was one of the signature projects in Culver's Stellar Strategic Investment Plan and we're pleased to see it come to fruition.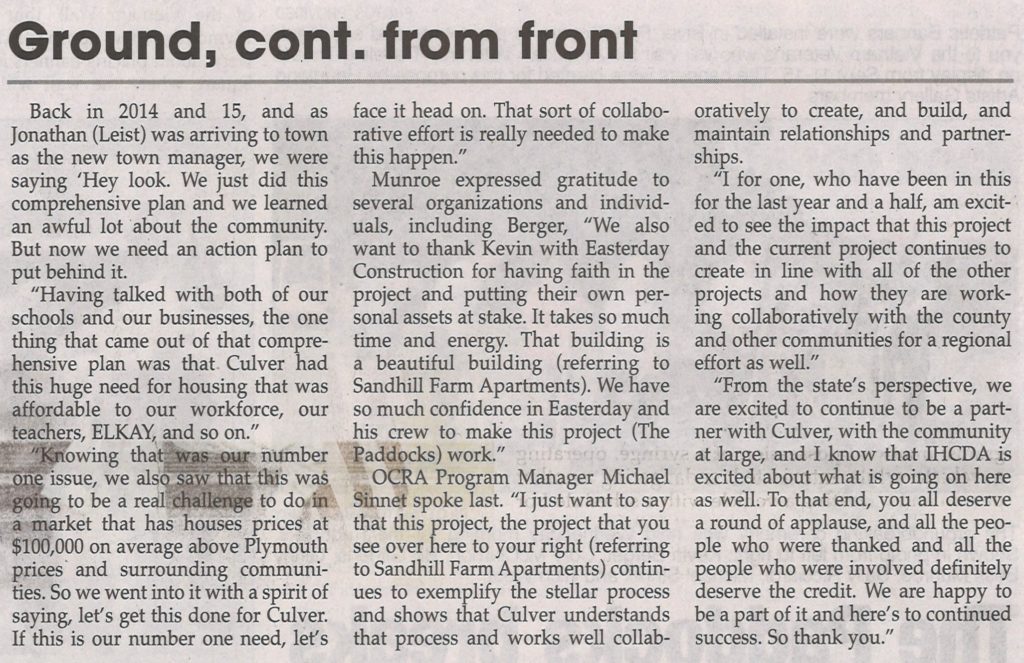 Ginny Munroe, Culver Town Council President, spoke and had kind words to say about our efforts. She spoke at length about the collaboration that went into this and the other Stellar projects. We appreciated her taking the time to be there considering the pressure she has been under to complete the Marshall County Stellar application, due today!
Michael Sinnet from OCRA spoke representing the State. IHCDA was unable to have anyone there, so it was great that Michael stepped up to the challenge at the last minute. He was here on other business, so we were pleased that he stuck around and said a few words. He expressed the State's pleasure in seeing how Culver has embraced the Stellar process and is making all the right moves.
We were also pleased that Alicia Fannon from CREA, the bank working on the tax credit syndication could be there. Cory McClarnon also attended representing Lake City Bank. The whole tax credit process has been a learning experience. We'll be better prepared for the next time after working through this one.