We struggled to find someone to do renderings for construction signs on this project. In the past they had been included with the architectural drawings. We had another graphic artist that we worked with too, but she retired. We ended up taking a chance on an internet connection and they came out pretty well.
The first one is for Plymouth. The units have a little more of an urban look. We think they came out looking pretty good.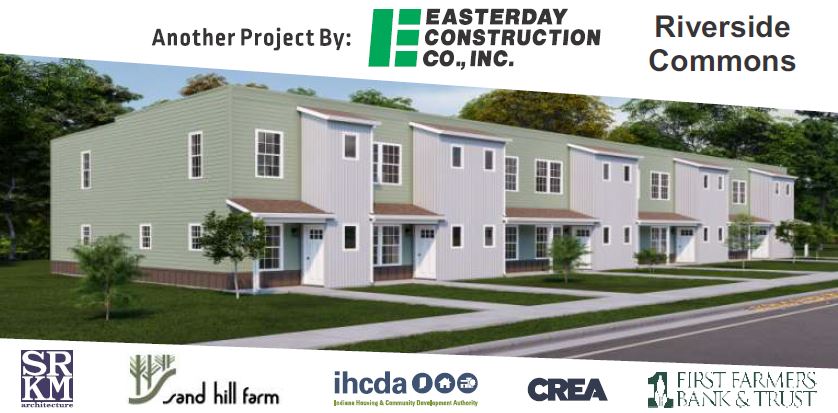 The second one is for LaPaz. These unit will be very similar to the townhomes in Culver. The building will not have a break in it though and a community room has been added to the east end.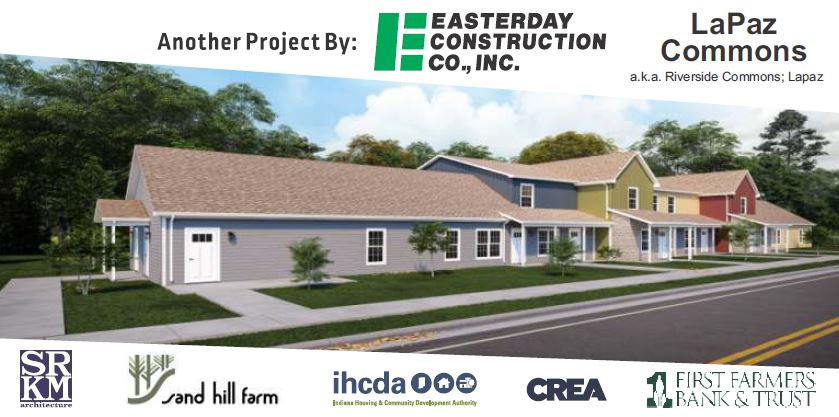 Plymouth is on track to have the first building ready to rent the first of next month. We're still working towards a 2023 completion for all units. LaPaz will be the last building, so it will open towards the latter part of the year.