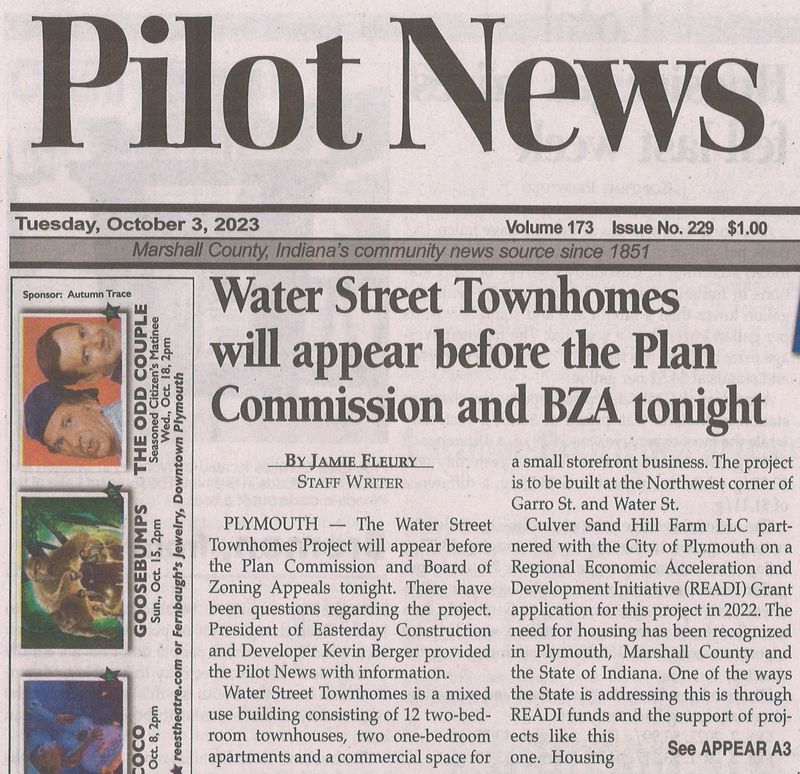 The Water Street Townhomes project required several variances to make everything work. Part of these were for the City parking lot and the remainder were related to discrepancies between current City of Plymouth standards and existing conditions. Jamie Fluery approached me saying there were some questions, so she wrote an article about the project and the hearing. (See Right) Thanks Jamie!
These meetings are always interesting and you never know where they will go. There was only one person there to speak against it and his concern was with the loss of parking during construction. Brian VanDuyne from Fernbaugh's Jewelers spoke in favor and there were three letters of support, one from George Shricker and The Wild Rose Moon, one from Gary Niedig and ITAMCO, and one from Greg Hildebrand and MCEDC.
There really wasn't much pushback on the variances from the board, with most of them having positive things to say about creating new, infill housing in the downtown area. There was a lot of discussion about the appearance, with most of that being positive. The general consensus was that the mix of old and new would fit nicely in the area and would hopefully spur additional redevelopment around River Park Square.
We were generally pleased with the reception and the opportunity to address questions. On to next steps for budgeting and bidding!