A Friendly, Professional Community
"Lorem ipsum dolor sit amet, consectetur adipiscing elit. Nulla quam velit, vulputate eu pharetra nec, mattis ac neque. Duis vulputate commodo lectus, ac blandit elit tincidunt id. Sed rhoncus, tortor sed eleifend tristique, tortor mauris molestie elit, et lacinia ipsum."
Jamal Lyons
"Nam consequat diam nec leo rutrum tempus. Nulla accumsan eros nec sem tempus scelerisque. Morbi tincidunt risus magna, posuere lobortis felis. Donec at vehicula risus. Cras vel sollicitudin ipsum. Etiam tincidunt placerat enim, a rhoncus eros sodales ut."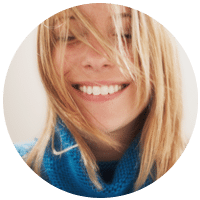 Nikki Thompson
ABOUT SAND HILL FARM
Opening mid-2018, Sand Hill Farm is a progressive community offering entry-level housing to young families and professionals.
Conceived in the 2016 Town of Culver's Stellar Grant application, and included in the 2017 Stellar funding, Sand Hill Farm seeks to create a work/school/life balance for residents that is friendly, nurturing, professional and inviting. Additional funding will result from Culver's successful designation as a Stellar Community in 2018.
Sand Hill Farm affords residents stability, opportunities for personal and professional growth, and a chance to put down roots.
Sand Hill Farm is the exciting new place in Culver to live, learn, work & play.
At Sand Hill Farm, "You CAN live here."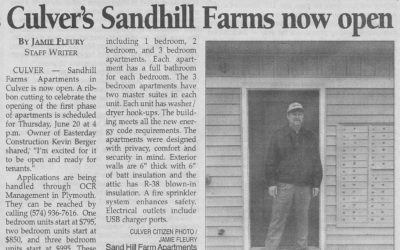 Pilot News - June 14, 2019
There will be a brief ceremony to thank the many people and groups involved. There will be light refreshments and apartments open for tours.
The Town Council took the steps necessary to approve the tax abatement for The Paddocks. This was something pledged to IHCDA in our LIHTC application.
We're all about community.