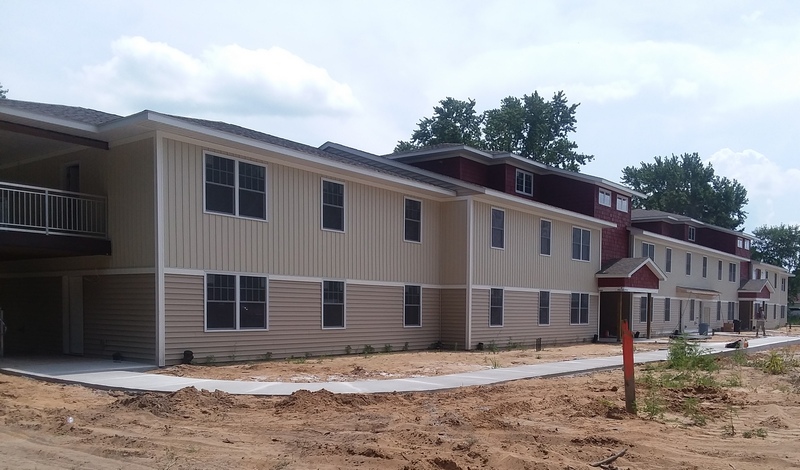 There hasn't been much happening that has been picture worthy recently. Rough-in of plumbing, electrical and HVAC has been proceeding, but there are only so many different views of identical wiring and piping to document. This week we're seeing some more visible changes though. Site concrete work has started. The sidewalks are in place on the front of the building which also includes an integral curb for the parking lot connection. This really helps define the site on the front side of the building. Landscaping will be mainly larger trees for scale. That's still a ways down the road. We need to get out of the current heat before we try and consider plantings.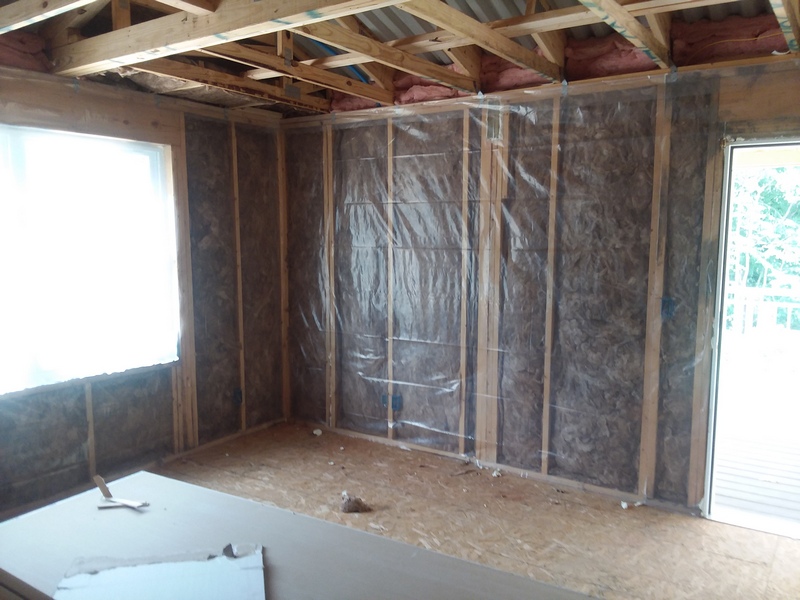 On the interior, infrastructure rough-in is complete at the North end of the building. Insulation is being installed which will allow us to proceed with drywall. That's when the rooms really become defined. In the picture to the right, you can see the exterior insulation and vapor barrier going in. Momper Insulation uses recycled material for this application, thus the brownish color. They are installing a continuous vapor barrier as well. This combined with the exterior house wrap assures that there are no areas for air leakage through the exterior walls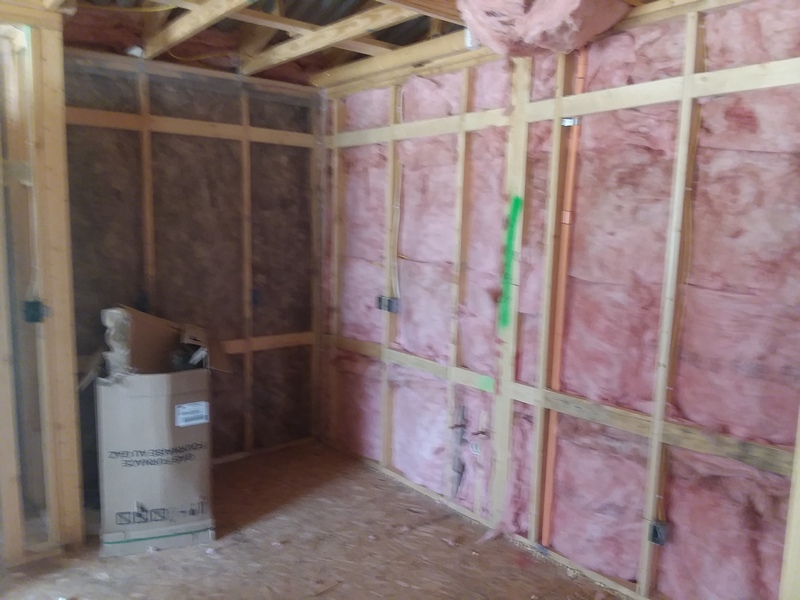 The picture to the left shows the corner of a kitchen. You can see the brown insulation in the exterior wall and pink sound batt insulation in the interior wall. This is a demising wall between units to minimize sound transfer, this unit has staggered studs, which we discussed here before. This particular wall will also have cabinets, providing an additional buffer between the living rooms of the units. As you can see, we're close to to being able to install drywall here.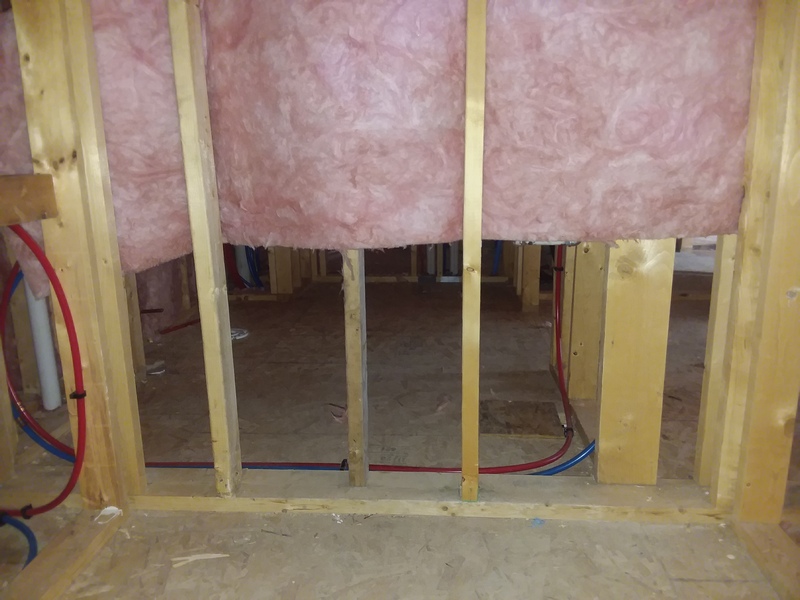 The picture to the right is one of the staggered stud walls that is partially insulated. If you look at the bottom, you can see the staggered studs and see how the sound batt insulation has been woven in and out between the studs. This occurs with all of the demising walls to minimize sound transfer. We continue to look at these situations to make sure we're maximizing the value.