As of Monday, we have traded the stress of preparing our IHCDA LIHTC application to the stress of waiting to see how it is received and whether our apartment project is funded. (That's a bunch of alphabet soup. IHCDA is the Indiana Housing and Community Development Authority. LIHTC is the Low Income Housing Tax Credit program that IHCDA administers.) We named the new development The Paddocks to follow the farm theme. If successful, it will provide 24 apartment units and 24 townhomes. The townhomes will follow a lease-purchase plan, with the goal of fostering some future homeowners.
This application was the main reason that Culver initially embarked on the Stellar Communities process. Entry Level Housing was discussed as one of the highest priorities in the Culver's Comprehensive Plan which was completed in 2014. This spawned an Entry Level Housing committee. After exploring multiple options and consulting with OCRA and IHCDA, it was determined that the best option was the LIHTC program. Unfortunately, that program is very competitive and Culver would not score well in some of the key criteria. But, if Culver could successfully achieve Stellar Community designation, there is a set-aside that would help us with our application. Through a lot of work by the Town of Culver, Elkay, Culver Community School Corporation, Culver Academies and The Troyer Group, Culver was designated a Stellar Community is 2017, so here we are.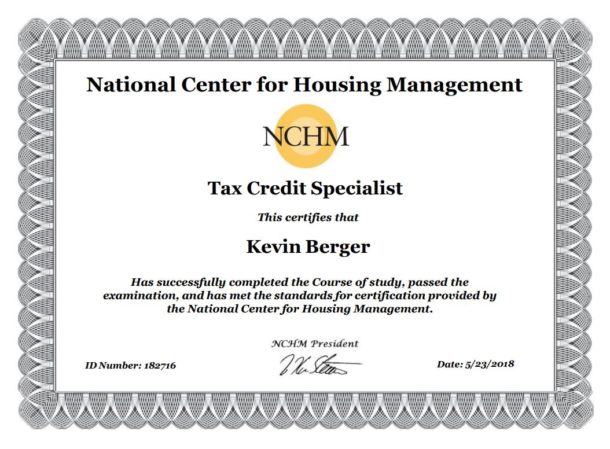 Even with the Stellar set-aside, the application is required to be as competitive as possible. Applications are evaluated on a points system. We still had to strive to achieve as many points as possible. Thus doing things like earning the Tax Credit Specialist designation. The decision to include lease purchase townhomes also gave us additional points.
We commissioned a Market Analysis by Mitchell Market Analysts, Inc. for our area to determine the rental demand. This was complicated by our location in the southwest corner in the County and our School District which encompasses four townships from four different counties. The analysis showed a strong demand for rental units since the vacancy rent is right about 2%. It also showed a population underserved for low income housing options. There is a large portion of the population paying above the recommended percentage of income on housing needs. The study pretty much confirmed what we knew. There is a need.
We commissioned SRKM Architecture to prepare preliminary unit floor plans, a site plan and various other submittals to include. The topography of the site is challenging and the had to work within the boundaries of the current Town of Culver infrastructure project that is currently underway. They even came up with the first pass logo we're using on the drawings. Thanks guys!
We commissioned Anne McKinley of McKinley Development LLC to prepare the application. It was important to have someone familiar with the process to guide us through it. We're confident that she will bring this home for us. There are a significant number of hoops to leap through.
So now we wait… We will find out if our application is successful in November. If we're successful, construction documents will commence. Bidding would be in the first quarter of 2019 with construction to commence in the Spring of 2019. We would anticipate a 12-15 month construction timeline which would make units available in mid to late 2020. This is an exciting endeavor and would be a boon for the Town of Culver. Hopefully we'll have a celebration announcement to make in November! Wish us Luck!