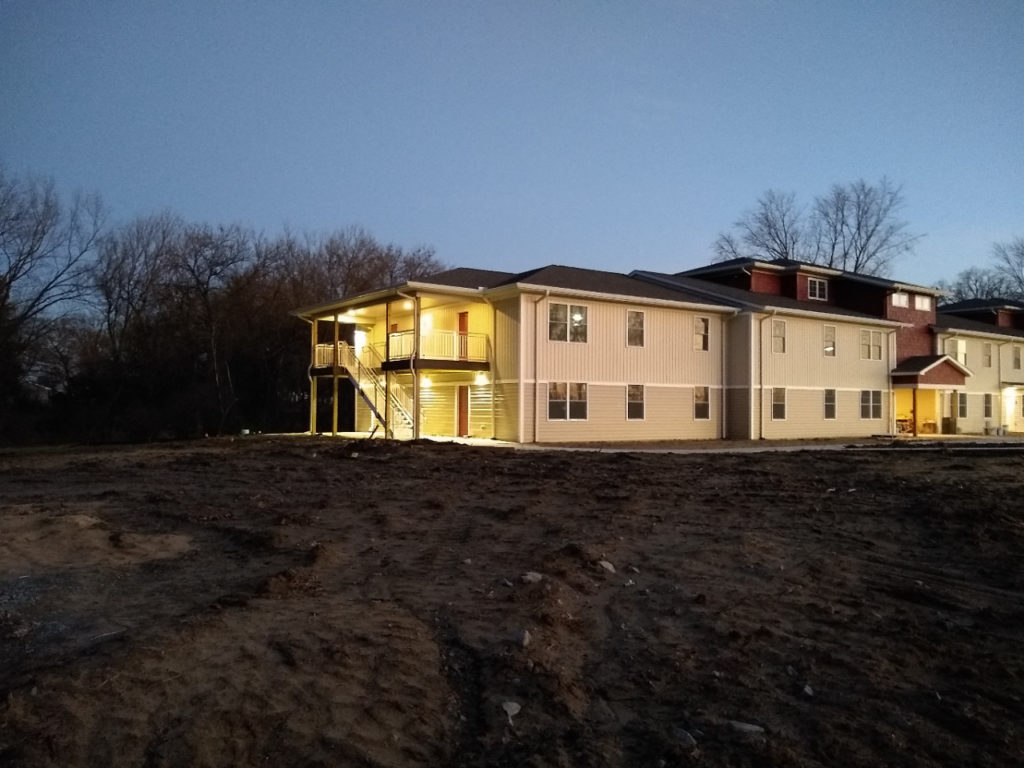 The apartment parking lot pole lights were set last week and all the other exterior lights have been installed. They are all LED fixtures for efficiency. They are controlled by a photocell so they're only on at night. They created a nice glow at twilight on Saturday night. (See the pictures.) This should make the entrances inviting. We're really pleased at the way the balconies worked out and expect them to get a lot of use in nice weather.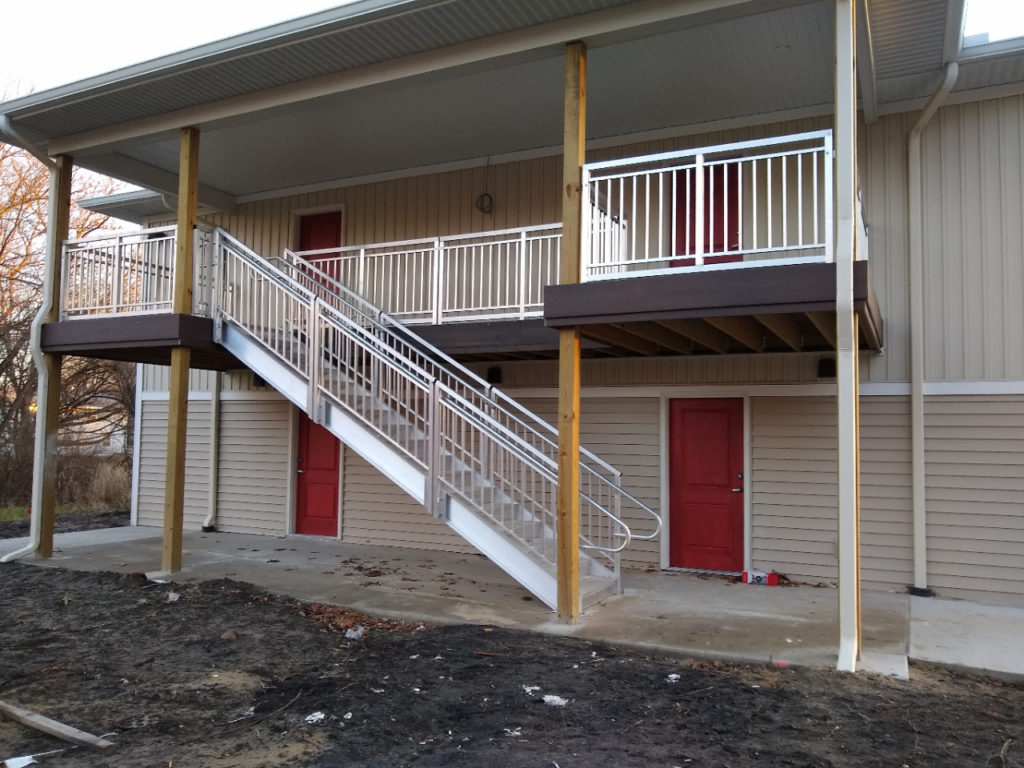 The first coat of paint was applied to the exterior doors on the north as well. The color was chosen to match the accent siding on the third floor. Everything is really coming together!
We missed the opportunity to get seeding done this Fall. There is a little more rough grading to complete, but not too much. All the site utility work is done, so we're concentrating on interior finishes now.