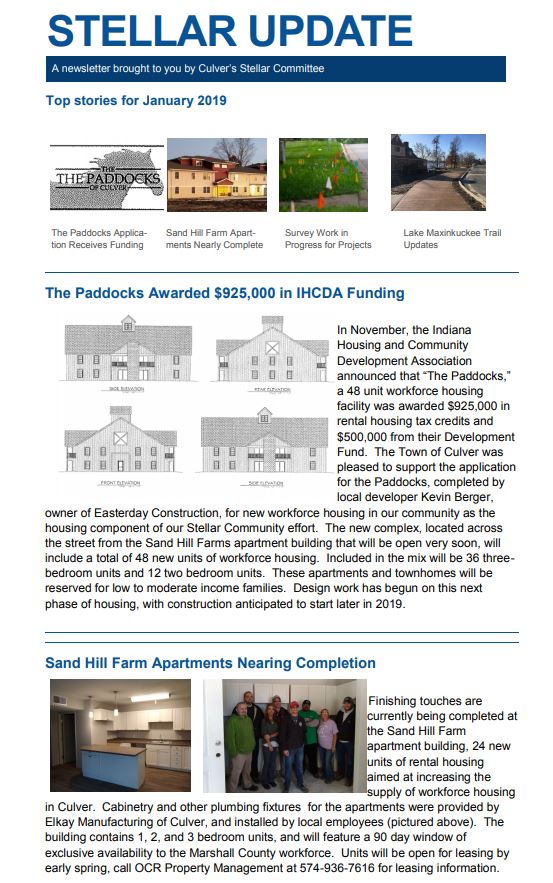 Always great to see our name out there! This month's Culver Stellar Update Newsletter included two headlining stories about The Paddocks and Sand Hill Farm apartments. Thanks Jonathan!
To see the full Stellar update which includes stories about the progress on other Stellar projects, follow the link here.
We're proud of our part in helping Culver achieve Stellar Designation. Sand Hill Farm Apartments and the Damore Amphitheater were in the original Stellar Strategic Investment Plan (SIP) in 2016. The fact that they were pulled from the plan before the 2017 application because they were underway, showed the State officials that Culver was working their plan. That initiative was important. It lead to a 2017 SIP that was expanded to include other things, one of those being The Paddocks, a second phase at the Sand Hill Farm Development. The Paddocks would not have achieved LIHTC funding without the Stellar Set-aside in IHCDA's Qualified Allocation Plan (QAP). This is a big win for all of those involved with Culver's Entry Level Housing Task Force that began working to solve housing issues in 2014.