Indiana Secretary of Commerce, Jim Schellinger, was in South Bend Monday discussing the benefits that have been achieved through the Regional Cities Initiative (RCI) and how regional thinking is a good thing. An article on the visit appeared in the Plymouth Pilot yesterday, February 5, 2019.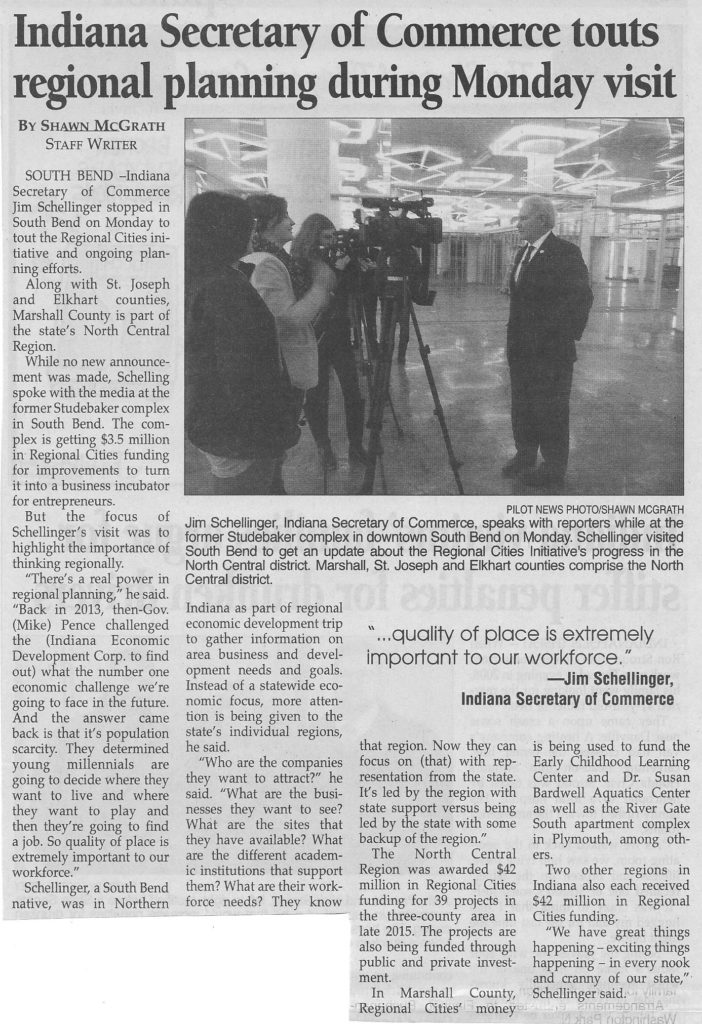 Several Marshall County projects that received funding through RCI were mentioned, but we were left feeling like the redheaded stepchild again, as we were left off the list. The Town of Culver and Sand Hill Farm Development received funding for infrastructure for our workforce housing projects, Sand Hill Farm Apartments and The Paddocks. The Town of Bourbon also received RCI funding for workforce housing.
We're proud of being in the program too! We think that workforce housing is a huge issue and we're glad to be helping to address it.