Reprinted from the Easterday Construction blog: https://easterdayconstruction.com/?p=7475
Easterday Construction Co., Inc. showed up twice in the latest Culver 'Stellar Update' for December. We were part of the Marshall County Crossroads Stellar Team serving on the Housing Subcommittee. Kevin Berger is pictured on the stage with the Stellar Committee after the presentation in Indianapolis last November. That group met once or twice a month from late Spring to late Summer helping to prepare the housing portion of the application. This included two new IHCDA LIHTC projects and additional funds for owner-occupied housing rehabilitation. We were extremely pleased to help make this another successful Stellar application. Congratulations to Marshall County Crossroads for achieving Stellar designation.
We also appeared later in the Stellar Update with an article about the progress of The Paddocks. The Paddocks was the signature project for Culver's Stellar application and the Stellar designation which Culver achieved in 2017. The investment Culver made in the housing development was instrumental in achieving Stellar designation. It was proof that Culver not only had a plan, but was working that plan.
A lot of additional work has been completed since that picture was taken. The building is mislabeled in the Stellar Update. It is actually one of the townhome buildings. The wall framing for this building is nearly complete and the trusses are currently being set. We'll be installing windows and doors shortly so as to get it weathered in.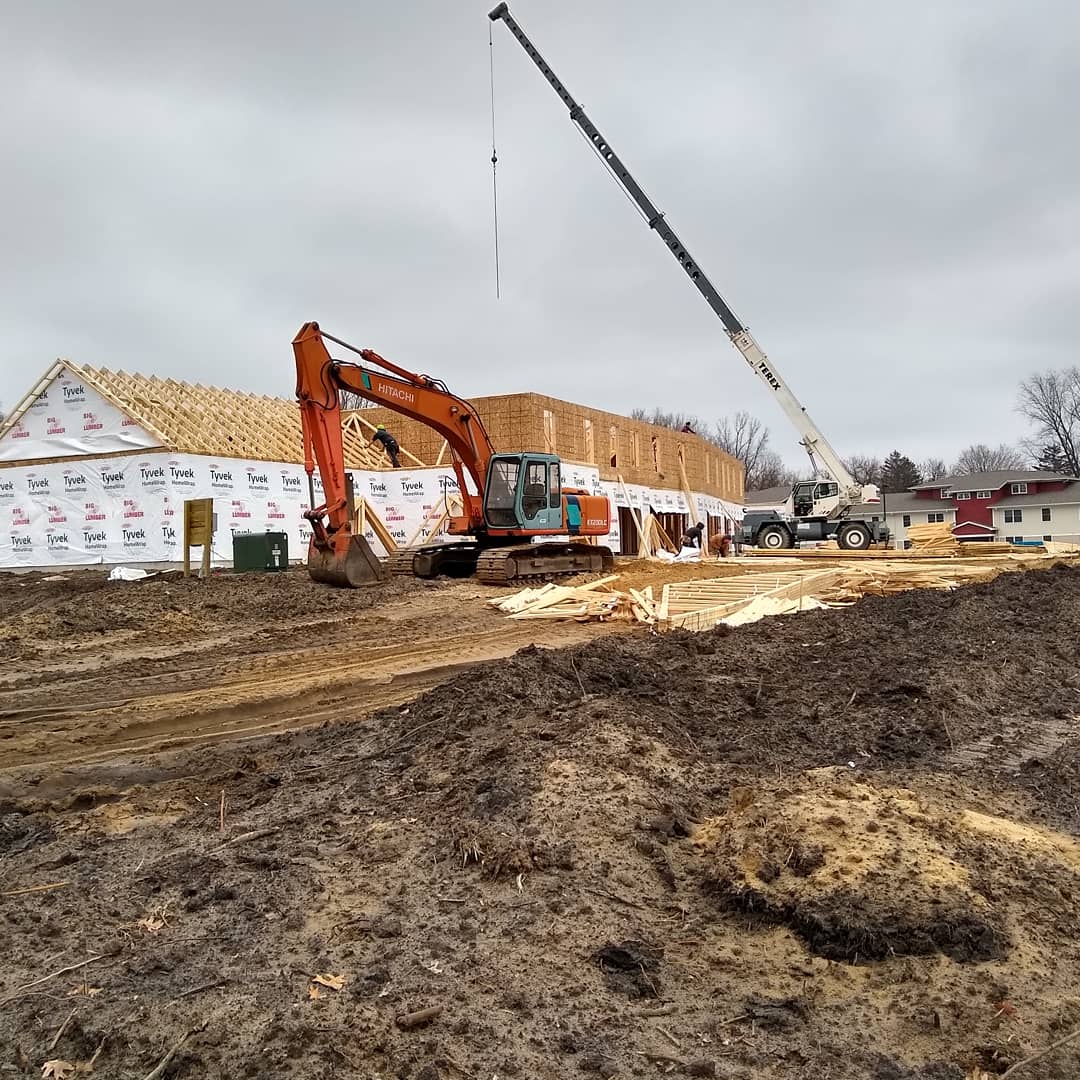 We have been pleased to play a part in the two Stellar designations in our area and look forward to seeing the fruits of these efforts appear over the next few years.