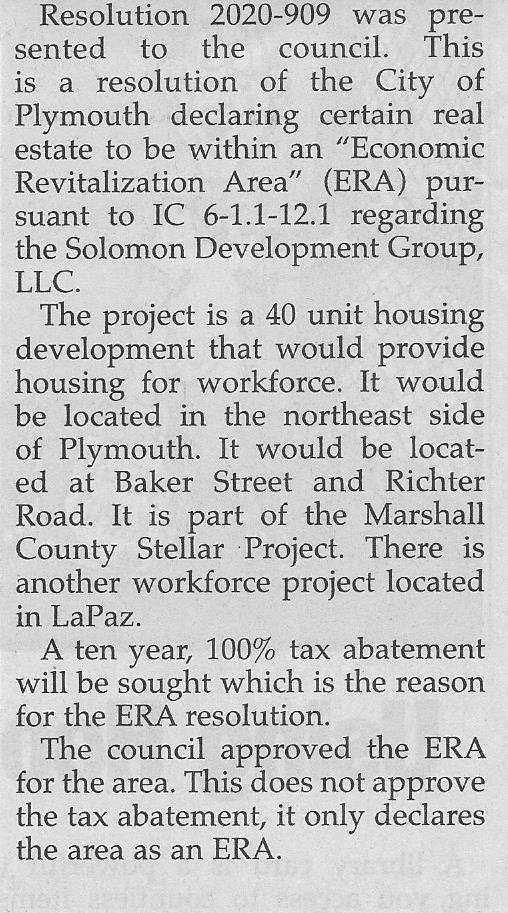 Last night we appeared before the Plymouth Common Council to request that the property at the northwest corner of Baker Street and Richter Road be designated as an Economic Revitalization Area (ERA). This is the first step in obtaining a tax abatement for Riverside Commons.
Riverside Commons is the Marshall County Stellar Low Income Housing Tax Credit (LIHTC) project. This site will be part of a scattered site project including property in LaPaz.
Tax Abatement for the development is one of the ways that Plymouth will show support for the project. Municipal participation is one of the ways we an garner points in the application process. We will be going through the same process in LaPaz.
The total project will be 48 units, with 40 units in Plymouth and 8 units in LaPaz. This will be similar to The Paddocks in Culver, which was Culver's Stellar housing project.
We will be appearing before the Council again July 27th to discuss the Tax Abatement. The Council has said they would like to assist this project as it fulfills the final piece of one of their housing initiatives.