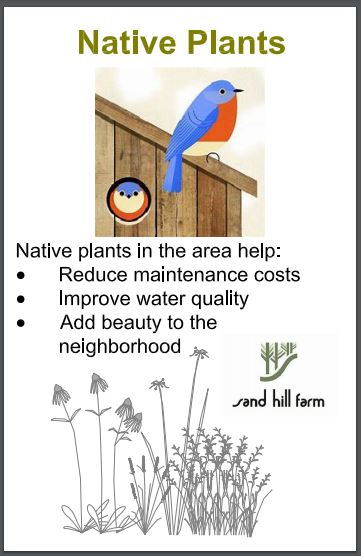 An integral part of putting in the Sustainable Landscape at The Paddocks is to use it as a teaching tool. This is not just applicable to the residents, but also to the Town of Culver and its citizens. To do this, we've created a Sustainable Landscape page here.
Part of this education effort revolves around blue bird boxes placed at the transitions between the different types of landscapes within the site. The plan is to have signs on the blue bird boxes including QR codes that will allow people to jump to the web page with their phones to learn more about the landscape they are seeing. The signs you see on this page are are prototypes of the signs we expect to place on the site.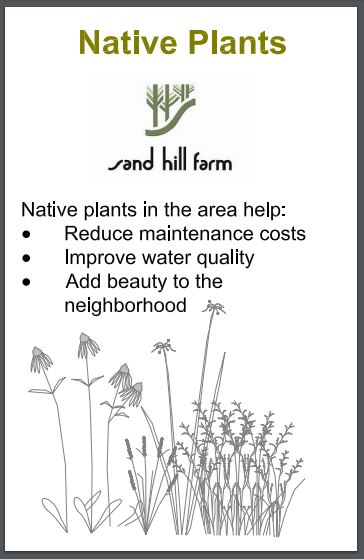 We would like to see The Paddocks apartments be an example for future development in Culver. While The Paddocks is not in the Lake Maxinkuckee watershed, most of Culver is. A sustainable landscape requires less water, less fertilizer and creates less maintenance waste. All these things can have a negative effect on Lake Maxinkuckee. Preserving the lake should remain a high priority the community.
We have intentionally put some of the sustainable areas along the walks where pedestrians can see them in order to promote change. So far the plans have received nothing but support. We hope that continues as the plans are implemented. It will take a few years to become established, but it will be here in no time.