The Riverside Commons LIHTC application was turned in Friday. Now we have four months of waiting to see if our application was successful. The announcement will be made at the IHCDA January Board meeting.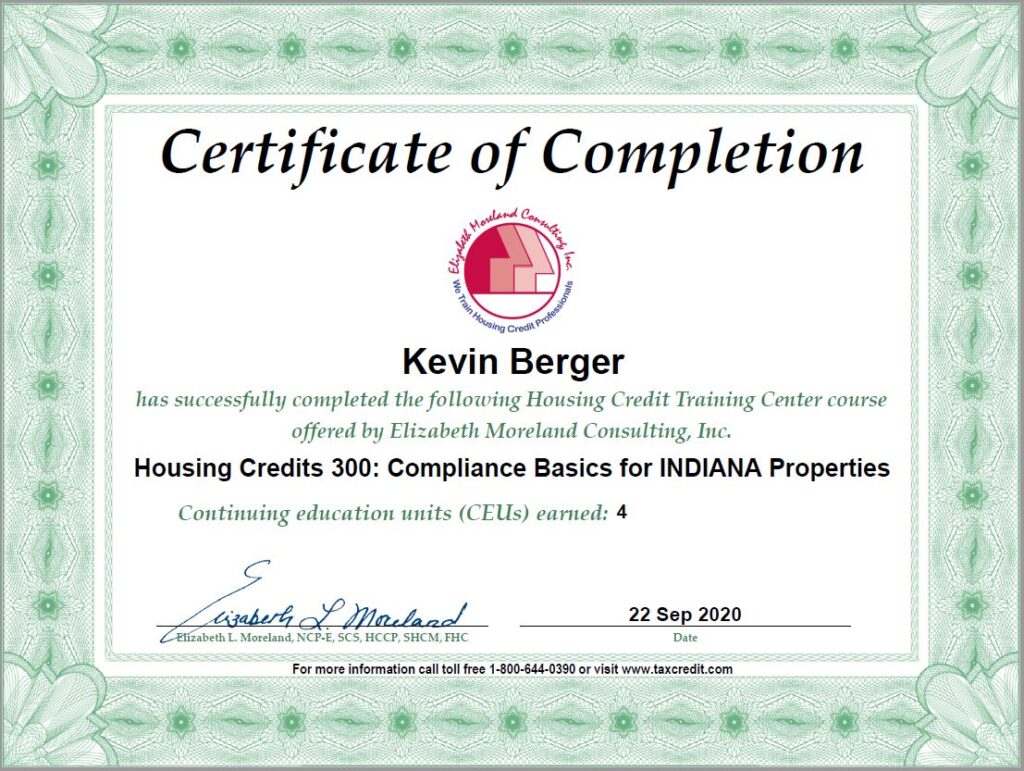 The Tax Credit Specialist designation (see course description above) obtained for The Paddocks was suppose to be a one time thing. It's changed to a annual renewal with a refresher course. That took a couple hours. Oh, and another $125. Not too painful and better than four days, but just another thing taking time. There was also the Housing Credits 300: Compliance Basics for Indiana Properties Course. It took about three hours. Both of them are full of things that are good to know, but also things we hope Bradley Company handles for us as property management for both facilities.
As with The Paddocks, Riverside Commons has been a learning experience… figuratively and literally.