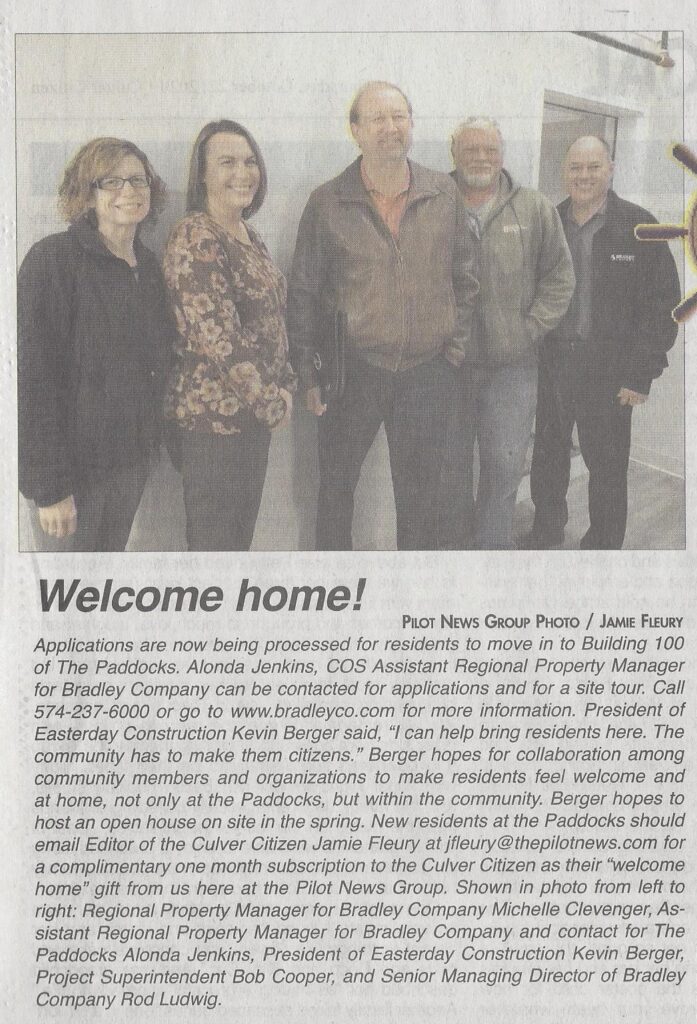 We received a nice front page picture and note in the Culver Citizen (see right) and The Pilot News last week. Building 100 at The Paddocks Apartments in Culver received its Certificate of Occupancy on October 2nd. On October 14th we met with Bradley Company about leasing and they have started showing units. There are a few things that are still being touched up, but we should be seeing residents there soon.
Building 200 and Building 300 are getting permanent power connections this week. Building 505 has finishes underway. We're moving right along on things! We're trying to stay ahead of the changing weather.
Thank you to Jamie Fluery, Editor of the Culver Citizen, for coming out for the tour. We also want to thank her for her generous offer of free subscriptions to new tenants. We sincerely hope that the new residents become new community members and get involved in all the things that make Culver a great place to live.