One of the things we were required to do in our original application to IHCDA for Low Income Housing Tax Credits for The Paddocks was to declare what amenities we would be including. Several of the amenities are site related. We're having Cardo Nursery install these things as part of the Sustainable Landscape. A few of those amenities are under construction now.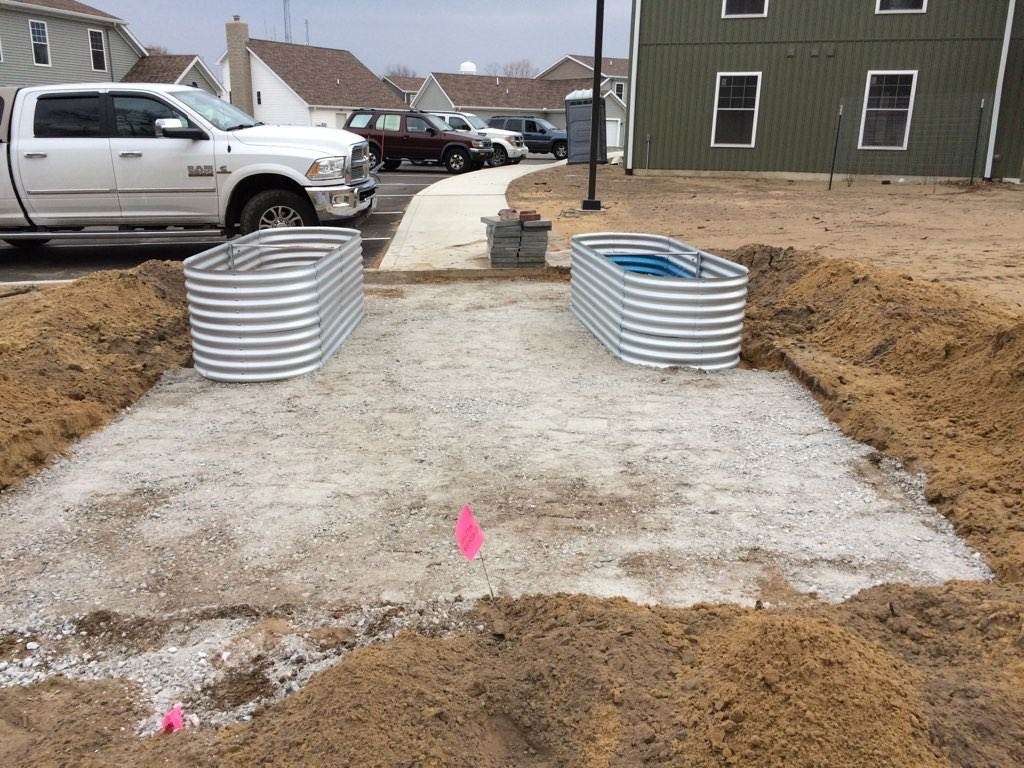 We are going to have a Community Garden available for residents. We have an initial location planned with an alternate area available if it proves popular. As part of this, we're installing some raised beds, which will be more accessible. We are going to be using corrugated metal as screening in some other areas, so we found some corrugated metal planters to use for our raised beds. We placed these at the end of the walk for easy accessibility.
Pavers are being installed in various areas to designate spaces and provide safer surfaces. In the picture to the right, you can see the raised beds and the compacted limestone base for the pavers.
We are also going to have a fire pit for community gatherings. This has been placed at the back of the property near the woods and overlooking on of the detention ponds. This puts it back away from the buildings where we hope smoke and noise will be minimally disturbing to other residents. Pavers are being installed to provide some level area for chairs as well as provide a non-flammable surface adjacent to the fire.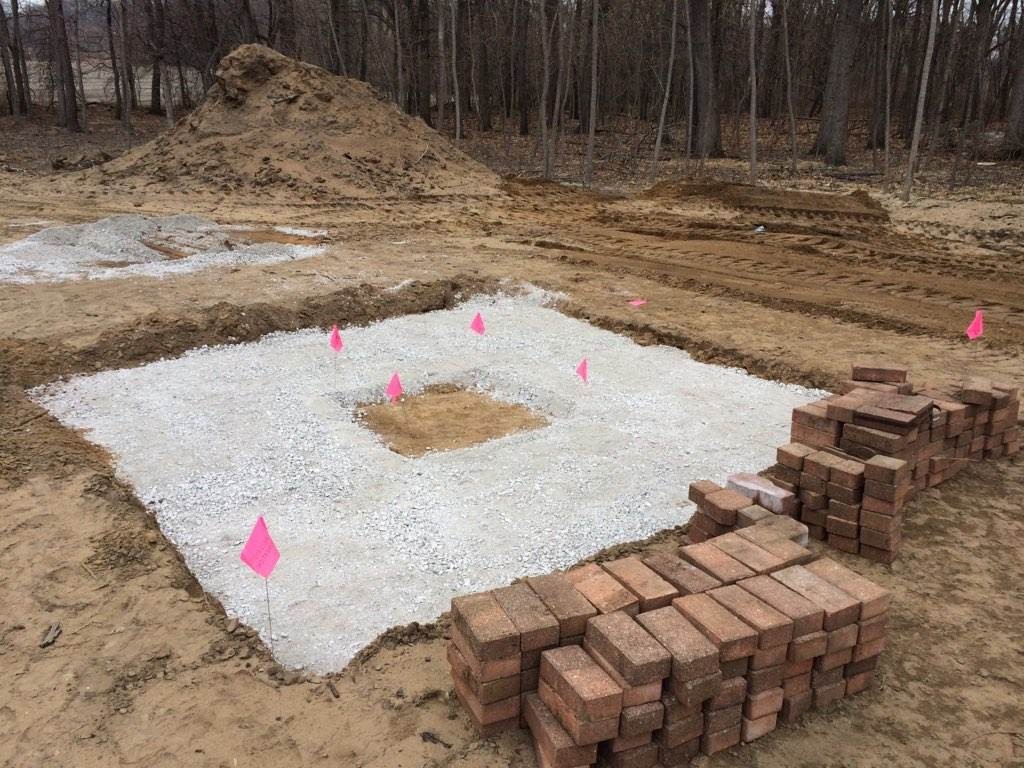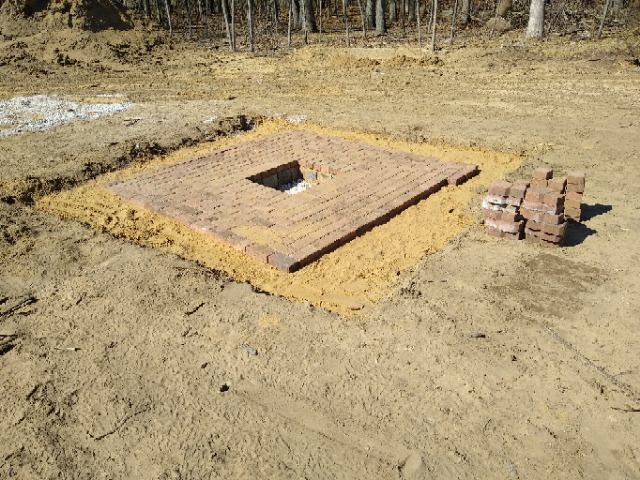 We are also providing a community grilling area. This will also have an area of pavers and a park style grill permanently placed there. Work is proceeding on this as well.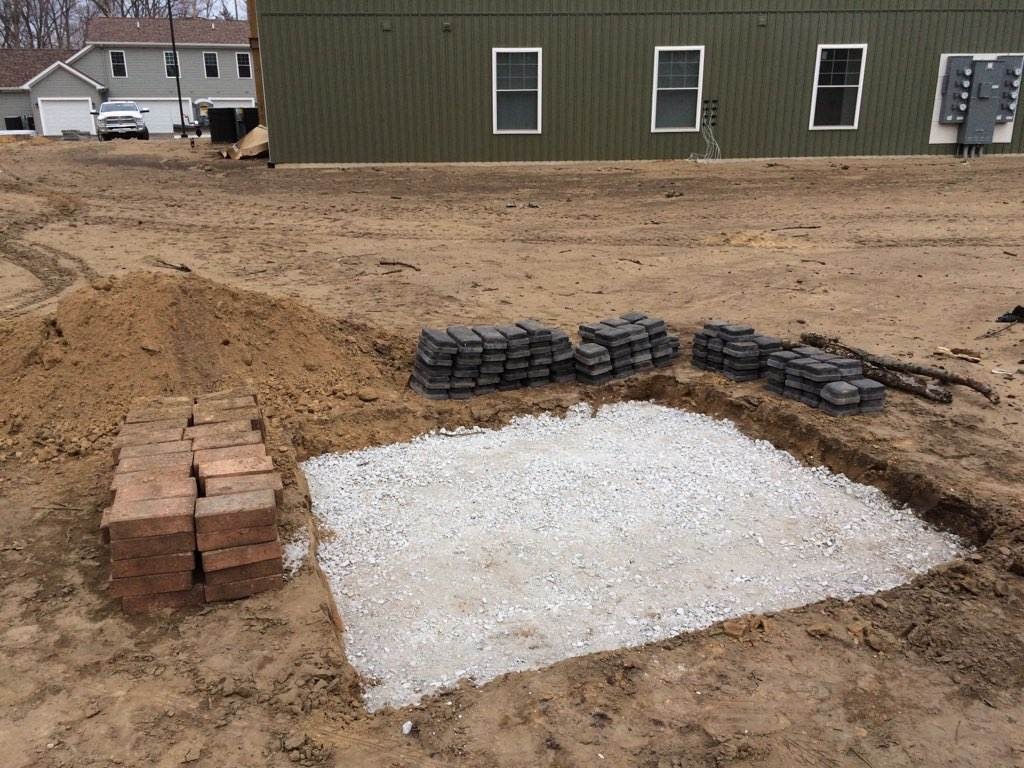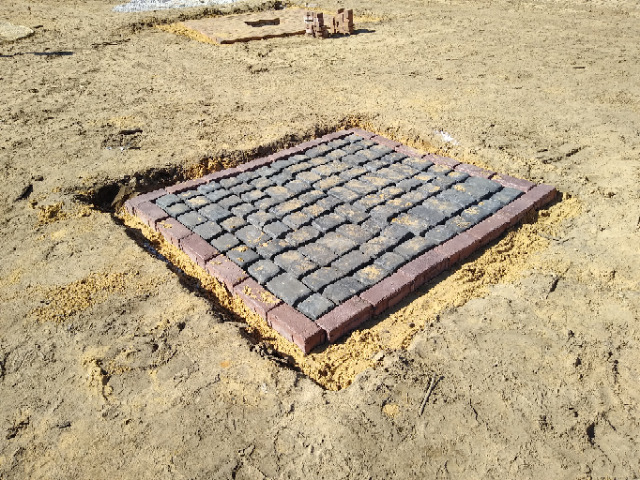 We're getting a jump on some of this as we see peeks of Spring. We're able to do these hardscape things now, but will be continuing on with the plantings some time around the second week in April. We hope to have all the site work done by May 1st. We have asked for some additional trees to be planted and some of the lawn and buffer areas will need seeded too. We should see some of the areas that were seeded last Fall come to life soon.
The next to the last townhouse building is nearly ready for it's Certificate of Occupancy. It will only have a few punchlist items and then some cleaning to do before it is ready to rent. The last townhouse building is being insulated. Insulation installation should be done by the end of this week, so we'll be rolling into drywall installation. We need to accelerate this one a bit and get thing wrapped up.
Currently there is some occupancy in all of the completed buildings. We're hoping to close out a couple with complete occupancy by the end of next month. Leasing is going well.