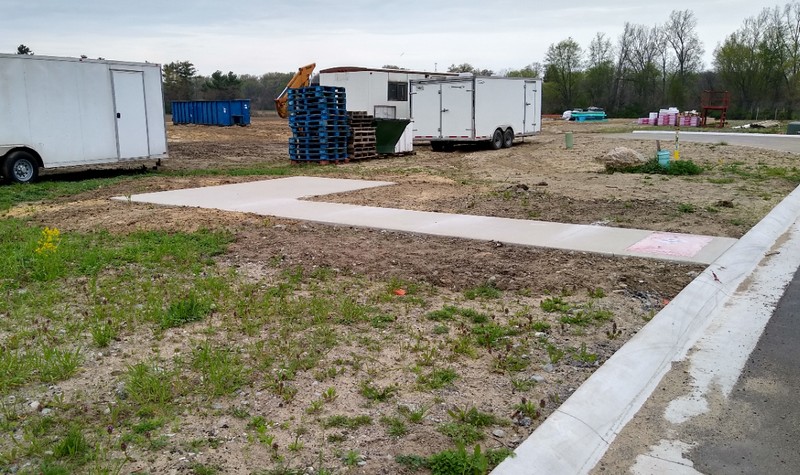 After seeing that the school buses were picking up at Sand Hill Farm Apartments and would be picking up at The Paddocks, we approached the Town about adding a bus stop to The Paddocks apartment site. This is being installed at the west end of Cavalier Drive.
This should give a location for kids from both facilities to gather for the bus and help the bus driver to remain on the street in lieu of having to navigate in and out of the parking lots. We are also going to alert the Marshall County Adult Service so that they can utilize this for their shuttle pick up too.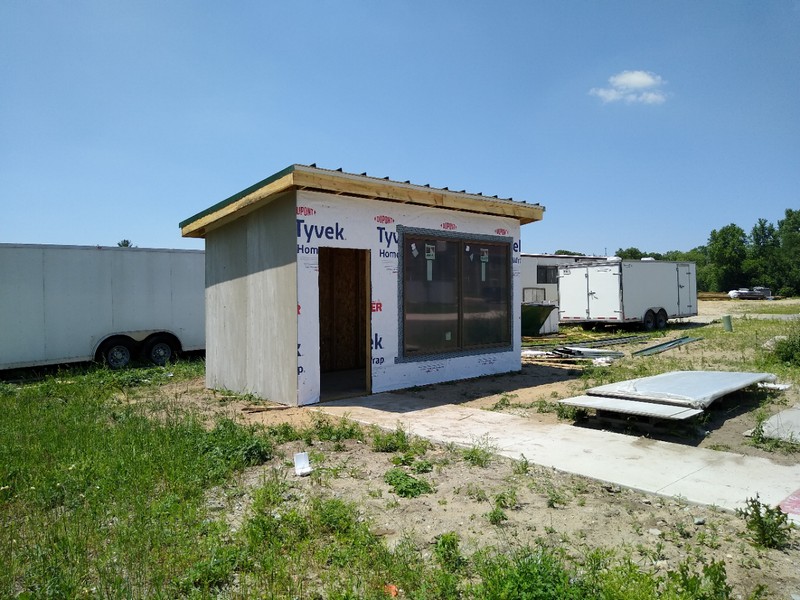 This is pretty basic shelter. We are leaving it with open framing on the inside. There will be a bench for seating on the back wall. The large window in the front and the half glass door should let in a lot of daylight and deter ne're-do-wells. There will be some solar powered lighting for safety/security in the evenings as well. The exterior is board and batten cement board siding with a standing seam metal roof. We expect the work on this to be completed this week.
Maybe this will be a prototype for more transit stops in our community…