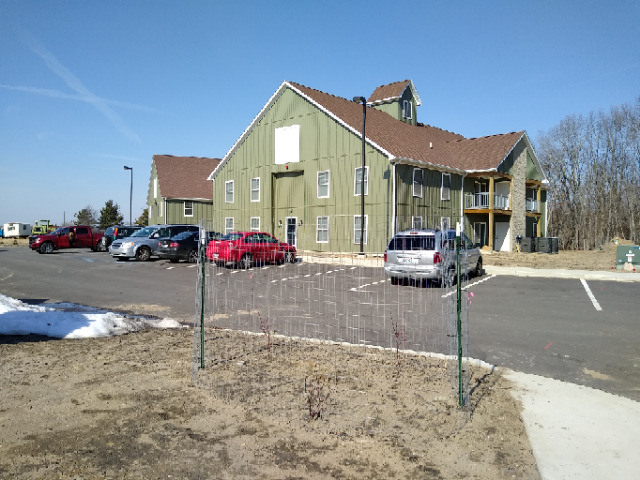 One of our commitments to IHCDA was to make The Paddocks apartments a certified "Green" project. This required more than just the siding color be green!
We chose to use National Green Building Standard (NGBS) for this certification. While this did not change our normal construction standards by much, it did require us to employ an outside company to verify that the standards were met. We employed Energy Diagnostics, Inc. to do this for us. They have visited the site and checked each building after insulation installation and before drywall installation to verify the walls have been properly sealed. They also have done blower tests on units, verified the installation of the radon removal system and verified the Sustainable Landscape plan.
We're pleased to have received our certification showing we've passed the required standards. Woohoo!