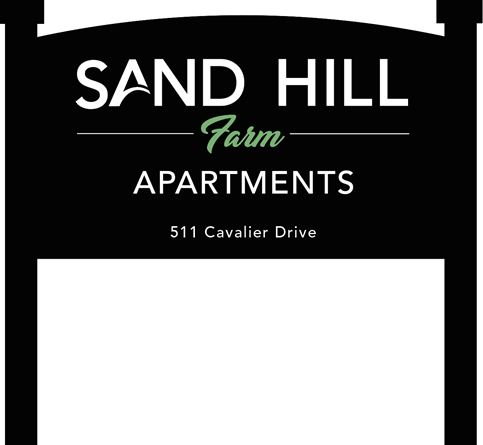 With the apartment occupancy rate up at this facility, we're looking at some improvements for the residents. We hadn't worried too much about signage when it was the only facility on the street, but now that The Paddocks is up and running, it's time to include some signage for Sand Hill Farm Apartments. We asked Shelly Scrimsher to work on something with a complimentary look and she came up with the sign to the right.
This sign will be placed near the entrance drive off Cavalier Drive. There was electric run to this location so that it can be highlighted at night, but we are also considering solar options. We're not going to be able to duplicate Spirit here, but maybe someday…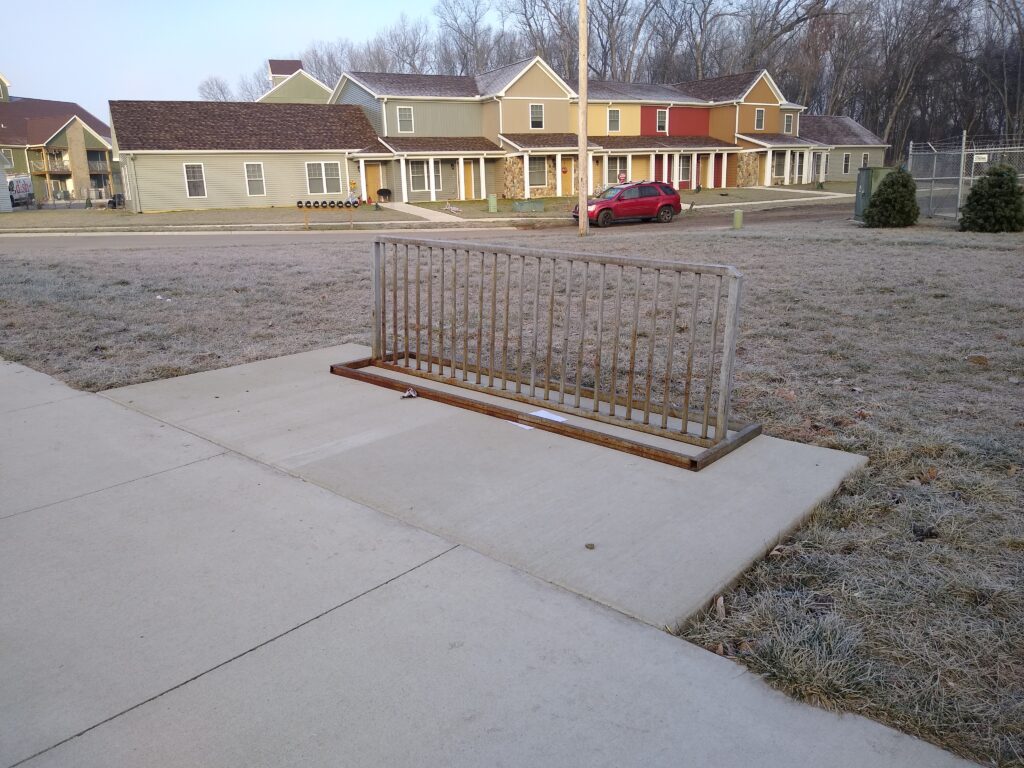 We are also working on a replacement for the stolen sign for the Sand Hill Farm Blvd island. Thanks to everyone that helped look for it and the expressions of sympathy. Unfortunately, nothing turned up.
A resident mentioned wanting to see a bike rack. We recycled a bike rack that was formerly at the Monterey Tippecanoe Township Public Library. We installed a new concrete slab for the bike rack and placed it at the north end of the parking lot.
We've always been disappointed in the look of the lift station installed by the town. While we appreciate the necessary infrastructure, the prison fence around it looks very cold and institutional for a residential area. When we added the fire pit in that area last year, it became even more obvious that we needed to do something. (Since the fire pit was installed, we have been able to add a wood rack and have supplied some firewood on a couple occasions.) This Fall we've added a couple of rows of white pines between the lift station and the Sand Hill Farm Apartments to screen the lift station. It's already an improvement. These pines should be a nice compliment to the deciduous trees that were added last year.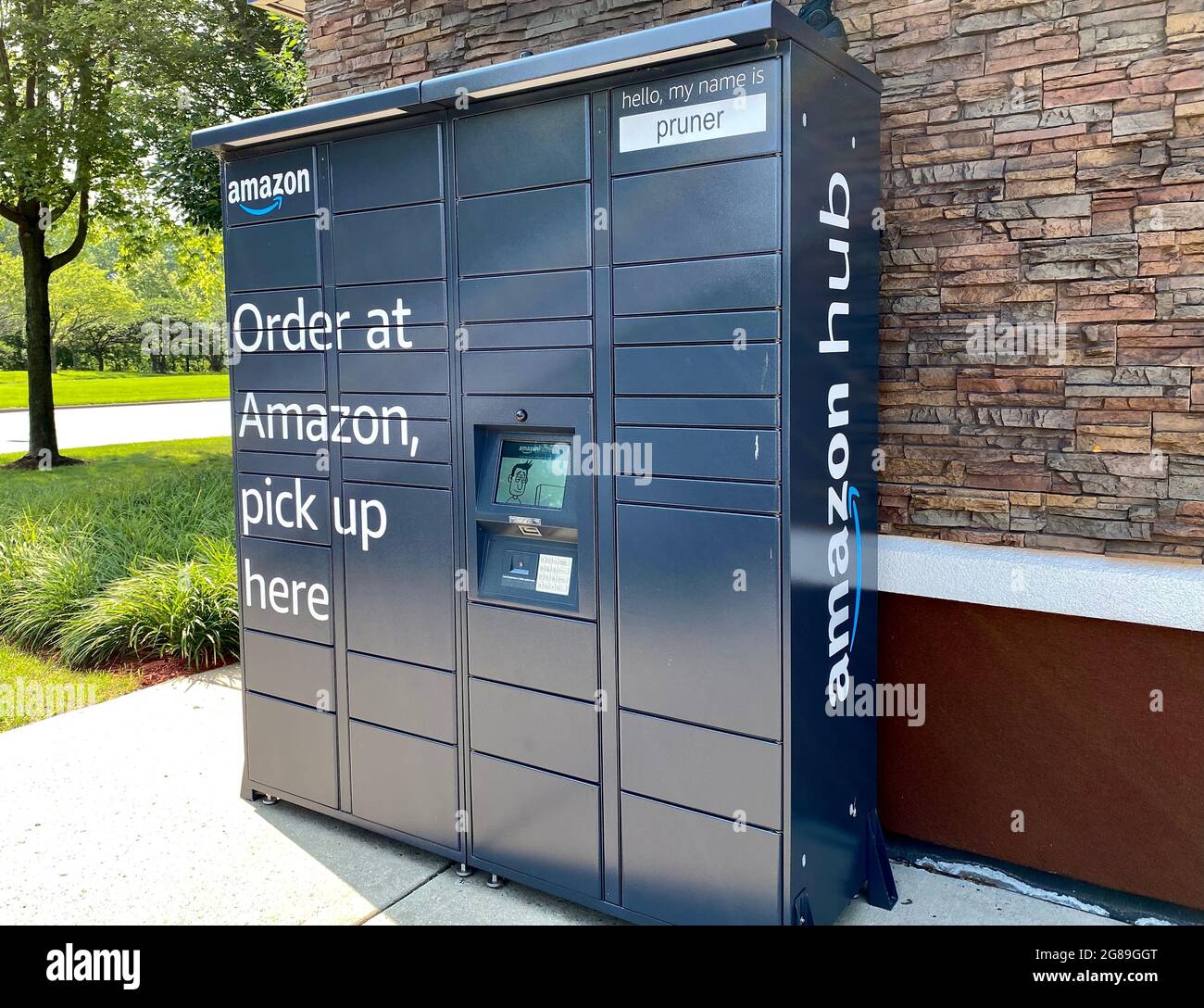 The last thing we're working on is an Amazon Hub. This will be a shared unit along the Cavalier Drive sidewalk between the entrance to Sand Hill Farm Apartments and the lift station. We're looking at this as a benefit to both apartment facilities. If will be similar, but slightly larger than the one shown here. Once established, it will help protect Amazon deliveries as well as those from all the major delivery companies.